The following articles were authored by northwestsourdough
Times running out to get your copy of my four volume book, "Discovering Sourdough," for the lowest price ever offered.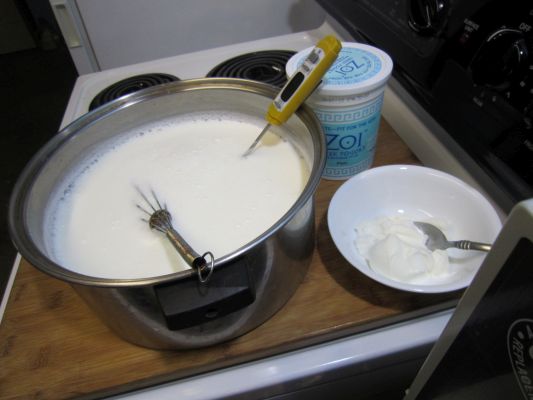 Hi all you great home bakers! I am sorry!  I have been so busy that I haven't been able to post here as often as I would like. I have been making new videos, coming up with new formulas and having a lot of fun. I have also been writing a book, no two books and trying to publish two courses on Udemy. Continue reading More Videos on Youtube for Sourdough Bakers
Thank you for the great response to the Blister Crust Series on YouTube. I will embed it here:
.

.
Also I was asked to post the formula for those who viewed the videos but wanted a place to refer to the formula for reference or print out. So here you go:
Continue reading Blister Crust Formula – Potato Water Sourdough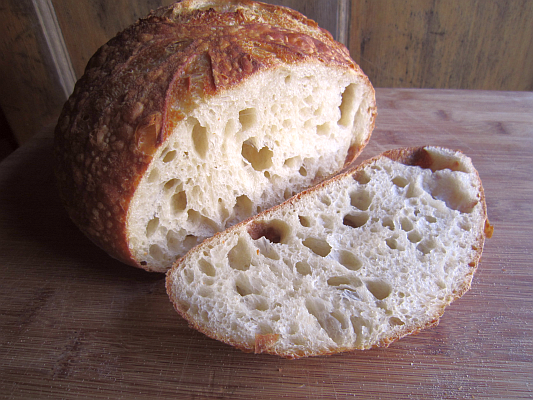 I've got the second video finished. It's called Blister Crust Sourdough Part 2 Fermentaion and Folding Dough.  I am working on video number three which will be about shaping, slashing and proofing. The final video will be about baking and the finished bread.  Continue reading Video # 2 Fermentation and Folding Dough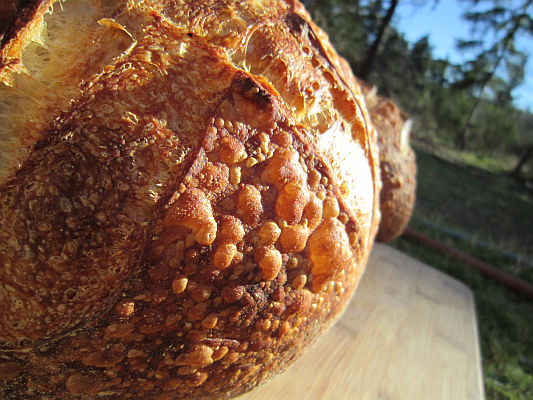 I've promised to teach you how I make the blistery crust sourdough bread. It's taking me a while because I am learning to use a new video editing software. Hopefully, I will improve as I roll out the next few videos, but here is the first one in the series:
Continue reading Blistered Crust Sourdough – New Video Series
Hello everyone! As the new year draws to a close and a brand new year is just about to begin, I've decided to reopen my blog and continue on with my newest book, "100% Sourdough."
The last several years have been devastating for me. I fled an abusive marriage which lasted 30 years. I thought things would get better and in some ways they did, but leaving an abusive person is the most difficult thing anyone can do (well in my opinion).
Continue reading Reopening my Blog – So Grateful to All of You.
Leftover mashed potatoes are a good thing when it comes to baking. I used potatoes and flax seeds to help keep the bread moist for a longer period of time. It really works.  I also used the double hydration technique to obtain a nice spring and crumb with a lower protein all purpose flour. Here ya go…
It's that time of year for baking with pumpkin and squash! I bought a pumpkin squash, baked it, and made not only pumpkin muffins but some pumpkin bread, all in one sitting. It's great to eat the muffins right away and freeze the pumpkin bread for later, give to a friend, or take to a pot luck dinner.
(By the way, I cheat and use any squash that has bright orange, mealy flesh, the kind that bakes up thick and creamy instead of watery and stringy) Continue reading Pumpkin Muffins and Walnut Pumpkin Bread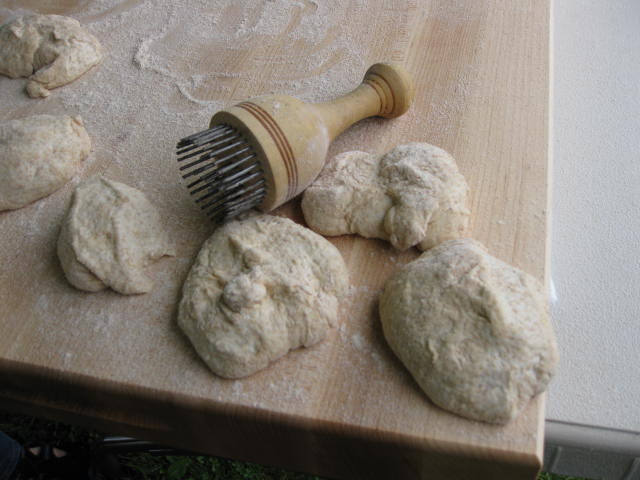 For the third year in a row, the folks who put together Kneading Conference West, did a wonderful job. It was great to see baker friends from  former conferences, Floyd of The Fresh Loaf, MC of Farine and Meeghan of Breadsong.
It was also great to see baking instructors from past conferences, Scott Mangold of Bread Farm, Continue reading Kneading Conference West 2013
Okay so I did something amazing this morning. I made up a formula for pancakes that will be my go to formula from now on. My son asked me to name them after him and my daughter, who won't eat pancakes, helped herself to a full plate after tasting a bite. She said, "How did you make these taste so good?" Continue reading Whitley's Pancakes (Cream Cakes)