Hand Crafted Wooden Lame – Shop
I am Wyllis Greenway, Teresa's son. I originally designed these lames because I love to work with wood. Most bread slashers you could get were either made of plastic or metal. I thought that a lame should invite the same sense of warmth and character into a kitchen that a loaf of freshly baked bread does, which is why I decided to use richly colored woods and compliment them with shimmery brass hardware.The curvy design shown below was actually interpreted from classical French cabriole table legs which were high class fashion back in the rococo and baroque periods. I also thought this aspect would tie it back with its artistic french baking roots. Here is a little insight into my shop world and how I makes Lames.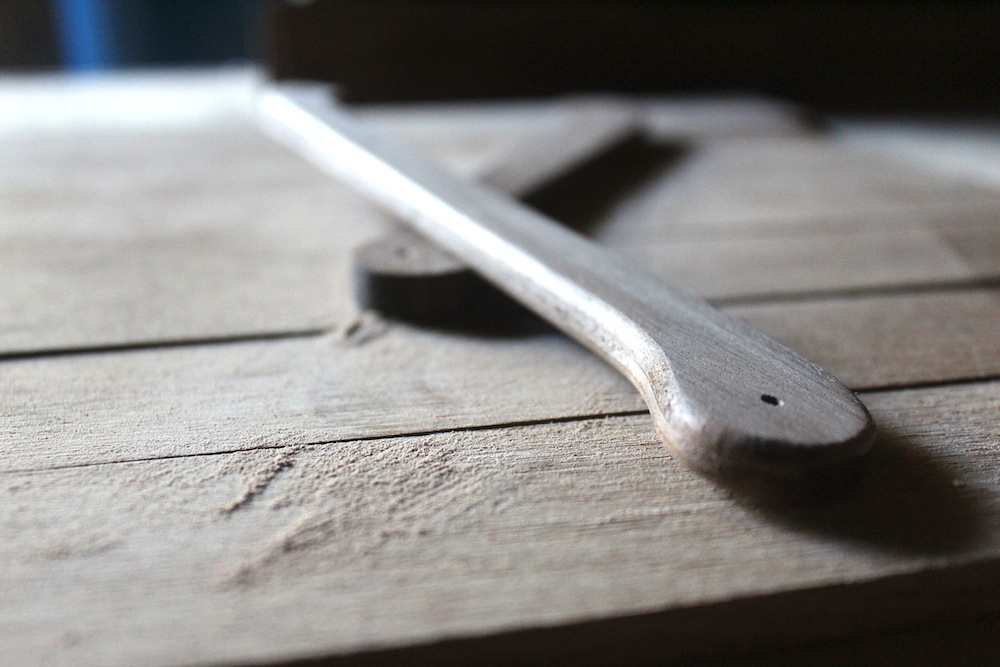 Every Lame starts from a rough cut stock of wood. Every piece is carefully chosen and cut to express the unique beauty of each wood type. Black Walnut, for example, needs to be cut "quarter sawn" in order to reveal the natural shimmering effect it's grain radiates. Profiles are then carefully drawn into place and cut out.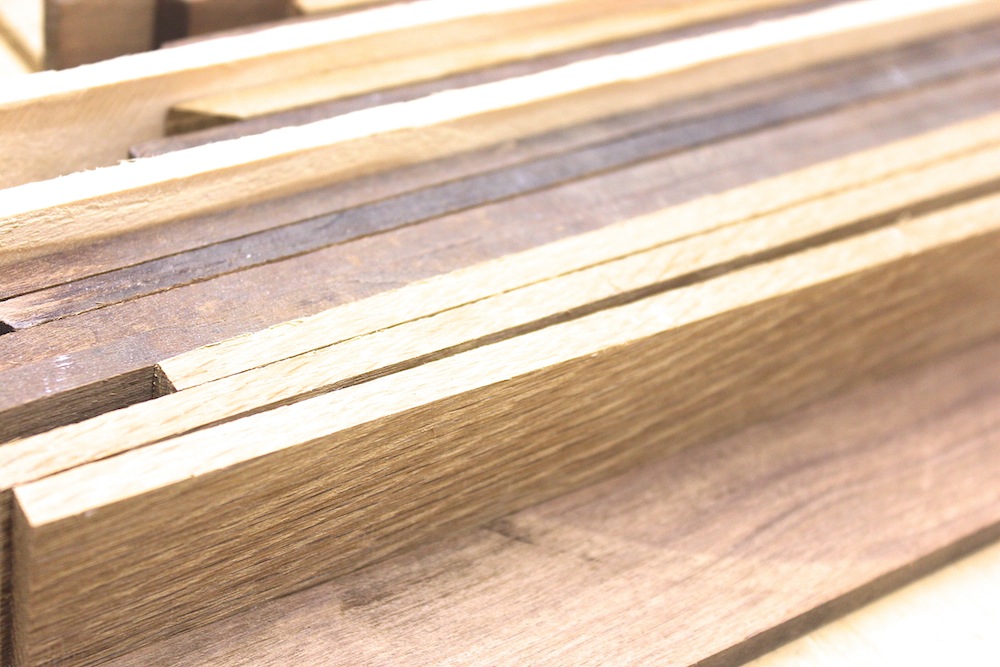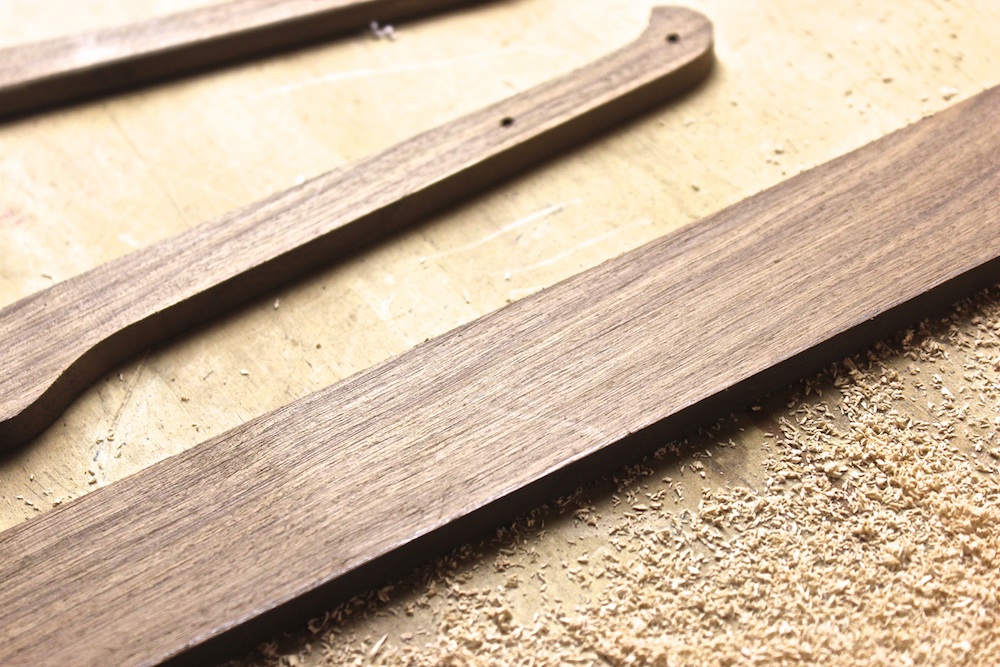 After the bread slasher is cut, it is carefully shaped with rounded corners and sanded smooth.
Once the it has been shaped to satisfaction, it is brushed with a natural oil finish and allowed to dry for 48 hours.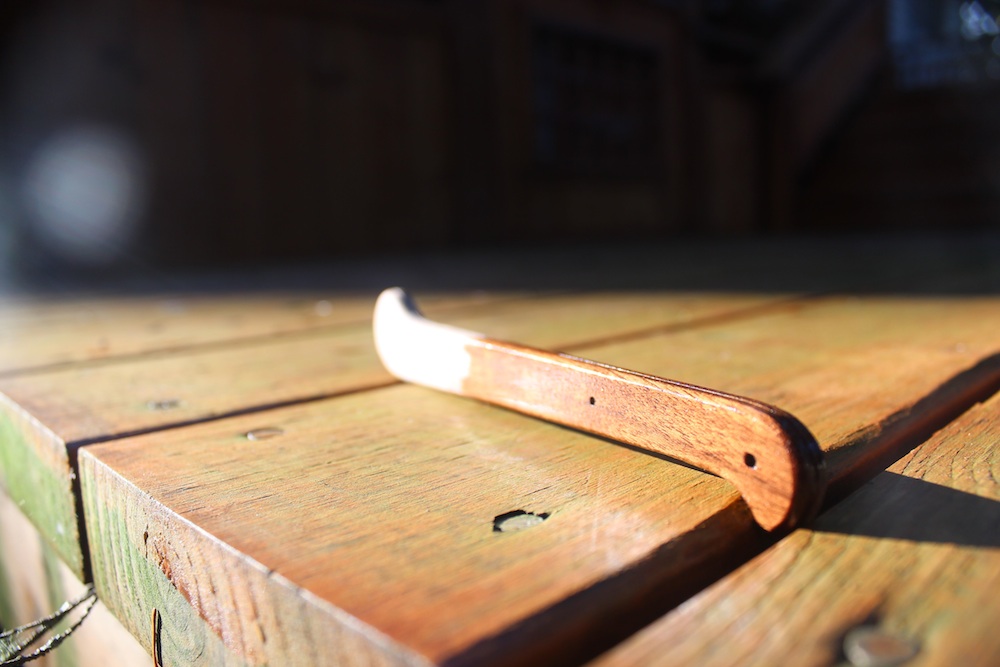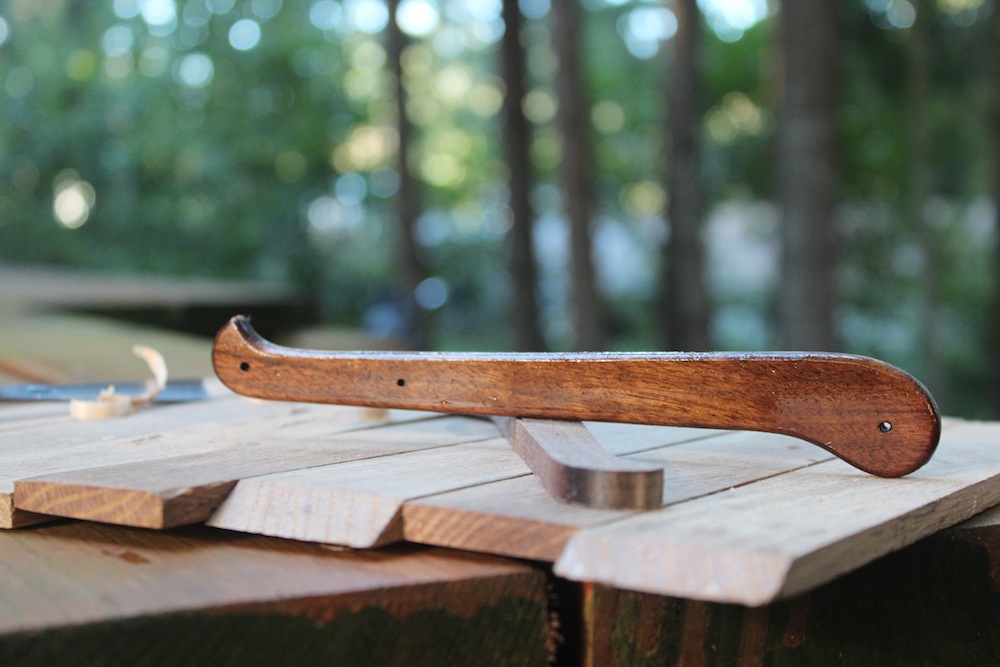 Then, the tip of each lame is carefully cut in half to create an extremely thin slice to receive a razor blade later.  Brass thumbnuts are then inserted to make blade replacement quick and easy!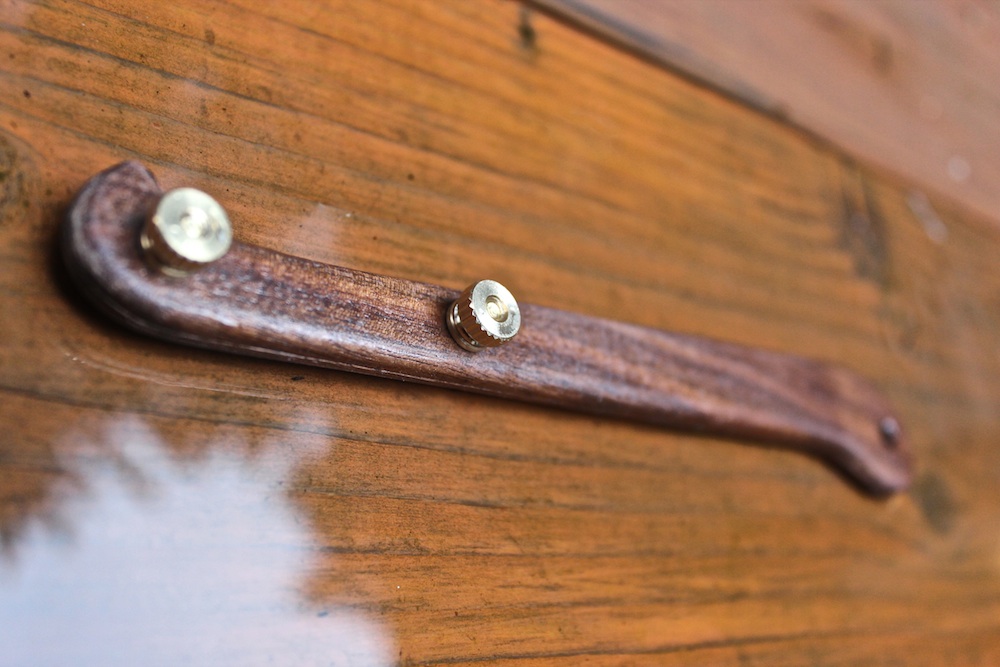 It took two days to coax this beautiful lame out of a piece wood but now it is done and ready to slash bread!
I still occasionally makes a batch and lists them. If you would like to pick one up you can check here…. Zatoba
(plus baguette flipping boards, bamboo pastry blades and handcrafted rolling pins.
I hope you enjoy this post and the many to come! Please comment below with and questions or feel free to share your baking experiences.
Wyllis