New Course – New Site Look
Hello Everyone, my tenth course, "More Fun With Sourdough Bread Baking" is still in launch mode. The above is the intro video on Youtube.
I also wanted to let you know that I will be working on my site, updating it and making it easier to get around. Eventually it will be a membership site. So if you notice that some of the tabs don't work or things are missing, just be patient, it is undergoing a transformation! Come back and check often to see how I'm doing and offer suggestions if you like.
One other piece of news is that I won an award from FeedSpot for being in their top 40 bread blogs list…so I will have a new badge: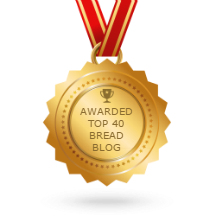 Your code to access the newly launched course is not $20.00 like in the YT video but only $10.00 by clicking here: More Fun With Sourdough Bread Baking
Have fun baking everyone!
Teresa